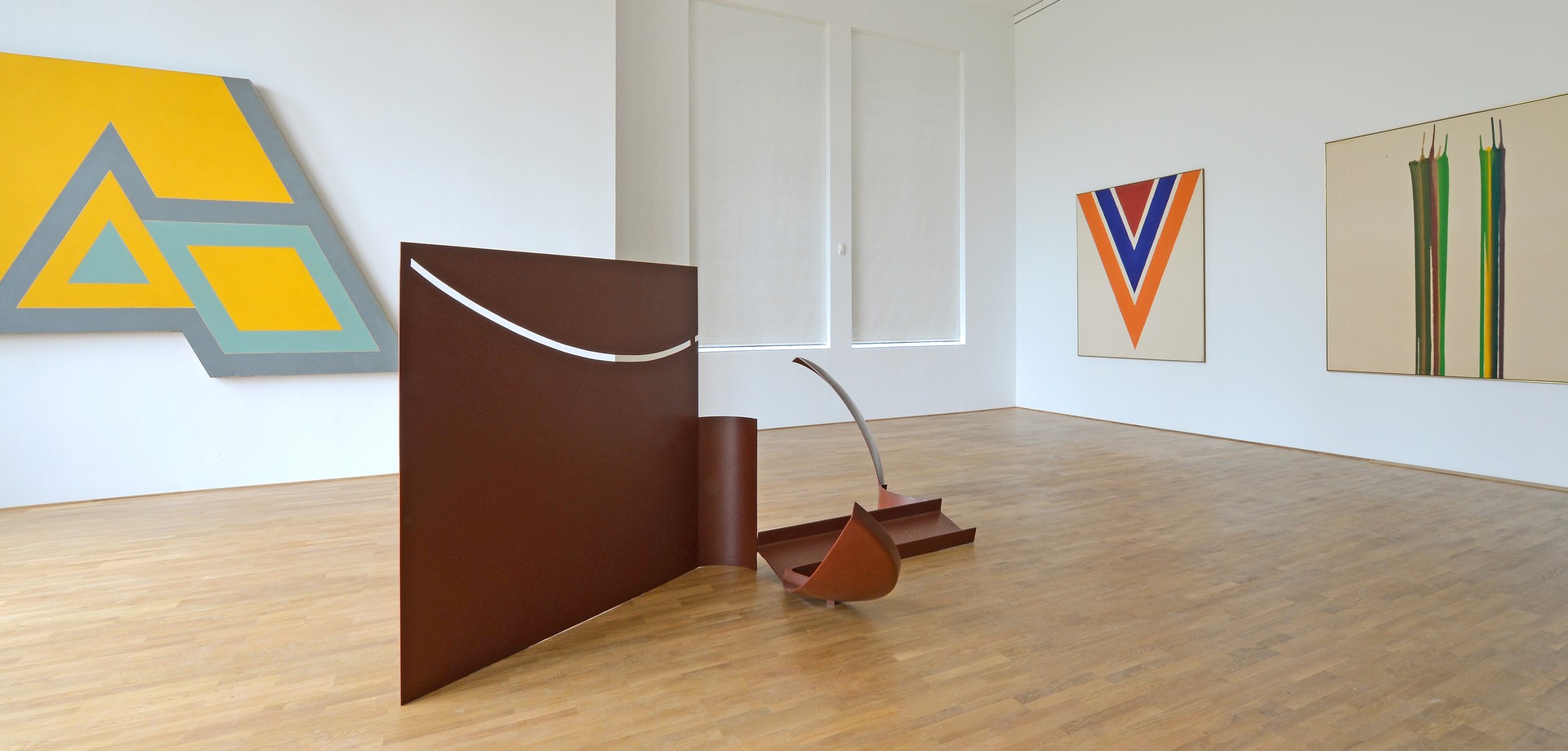 Contemporary Art
The Contemporary Art collection focuses on abstract art of the 1960s and 1970s with major works of Geometric Abstraction and Informalism. It includes paintings by European artists such as François Morellet, Richard Paul Lohse and Blinky Palermo; works by American Colour Field painters such as Ellsworth Kelly, Kenneth Noland and Frank Stella; and outstanding examples of the Zero, Affichistes, Fluxus, and Nouveaux Réalistes groups from the Cremer Collection.
Moreover, the LWL Museum has been organising a Skulptur Projekte exhibition held once every ten years since 1977. Within this framework, the Museum has installed several sculptures across the city of Münster; compiled an important archive with artists' models, sketches and documents; and acquired monumental sculptures and installations exhibited in the museum's atrium. Among the works that were part of these exhibitions and still adorn the city streets are sculptures by such renowned artists as Sherrie Levine, Olaf Metzel, Nam June Paik, and Reiner Ruthenbeck.
The latest additions to the museum's Contemporary Art collection are photographs by Thomas Ruff and Annette Kelm, videos by Omer Fast and Christian Jankowski, and various works acquired on the occasion of the Cremer and Konrad von Soest Prizes.
Contact
Dr. Marianne Wagner, E-Mail: marianne.wagner(at)lwl.org