5.5. bis 3.9.2023
Rousing dance halls in Paris, sublime mountain landscapes or Westphalian idylls - the exhibition "Summer of Modernism" shows 130 works of art by artists from the late 19th and early 20th centuries from the museum's holdings. Thus, summer can be experienced in the landscapes of Westphalia with the Münster artist Bernhard Pankok. Peter August Böckstiegel's expressionist works in bright colours also repeatedly refer to his Westphalian homeland. Wanderlust beckons to the vast and yearning landscapes of Eugen Bracht or to turn-of-the-century Paris with Ida Gerhardi. Melchior Lechter's radiant Art Nouveau backdrops take visitors on a journey through time and dreams, and Josef Alber's abstract paintings play with ideas of modernity in bold colours.
The exhibition openly and critically questions the museum's collection of modern art over the past 115 years. The focus is on the low representation of female artists and the treatment of art under National Socialism.
Supported by: Kunststiftung NRW, Foundation of the Sparkasse Münsterland Ost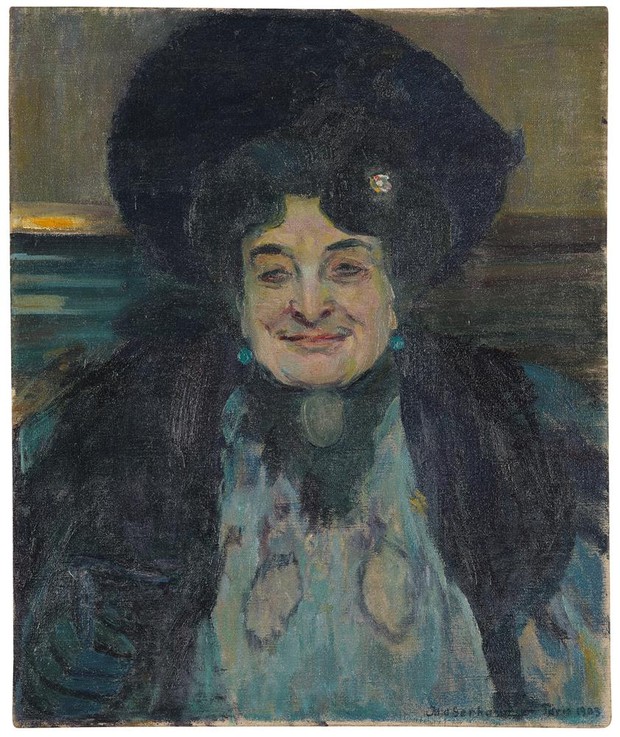 A cooperation with the Tate, London
10.11.2023 until 14.4.2024
It fascinates, it outrages, it excites and it inspires: the nude. It is one of the oldest and most fascinating motifs in art. The unclothed body offers virtually inexhaustible possibilities for depicting man's view of himself, his ideals, fears and dreams. The nude is a genre that is constantly reinventing itself to convey and formulate social, political and aesthetic concerns. Whether private, historical, intimate or political, a multitude of artists have addressed the naked body in their works. In the exhibition "Nudes. Radically Naked", different ways of interpreting the nude and its art-historical development from the 19th to the 21st century are illuminated.
For the first time, the collections of the Tate London and the LWL Museum of Art and Culture merge in a joint exhibition. The works are presented in thematic groups ranging from the historical nude, private and modern depictions of the nude and surreal bodies to politically charged and fragile representations of the naked body. Works from the Münster collection - including those by Edvard Munch, Karl Schmidt-Rottluff, August Macke, Willi Baumeister - are shown together with works by Auguste Rodin, Gwen John, Edgar Degas, Henri Matisse, Pablo Picasso, Francis Bacon, Jackson Pollock, Marlene Dumas, Sarah Lucas, Tracy Enim, Alice Neel, Zanele Muholi and many more.
The exhibition is generously supported by the Stiftung Kunst³, the foundation group of the LWL Museum of Art and Culture³, Münster.