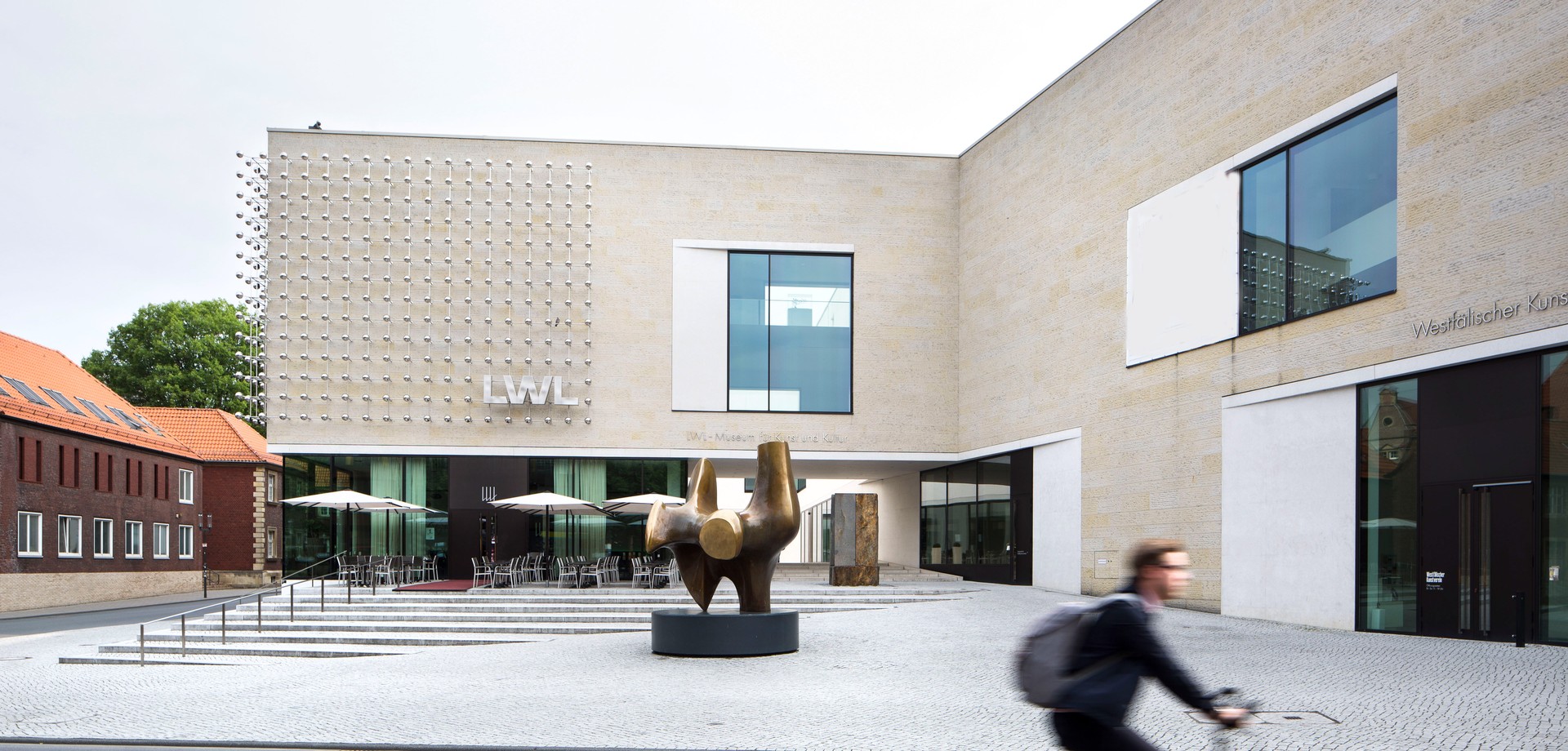 Public transport
From Münster central station, it is a 15-minute walk to Domplatz/Prinzipalmarkt. You can also take bus 1, 10, 11, 13 or 14 to the Domplatz stop, or bus 12 or 22 to the Aegidiimarkt/LWL Museum stop (about 8 to 10 minutes).

Stadtwerke Münster
Deutsche Bahn
Car
Take the A1 or A43 autobahn to the Münster-Süd or Münster-Nord exit, and follow the signs for Münster-Centrum/Innenstadt. As you get closer to the museum, follow the signs for Domplatz/Prinzipalmarkt. The museum is located at Domplatz 10.
Parking: The museum does not have its own car park. Please use the parking lots
near Domplatz, or the Aegidiimarkt car park.