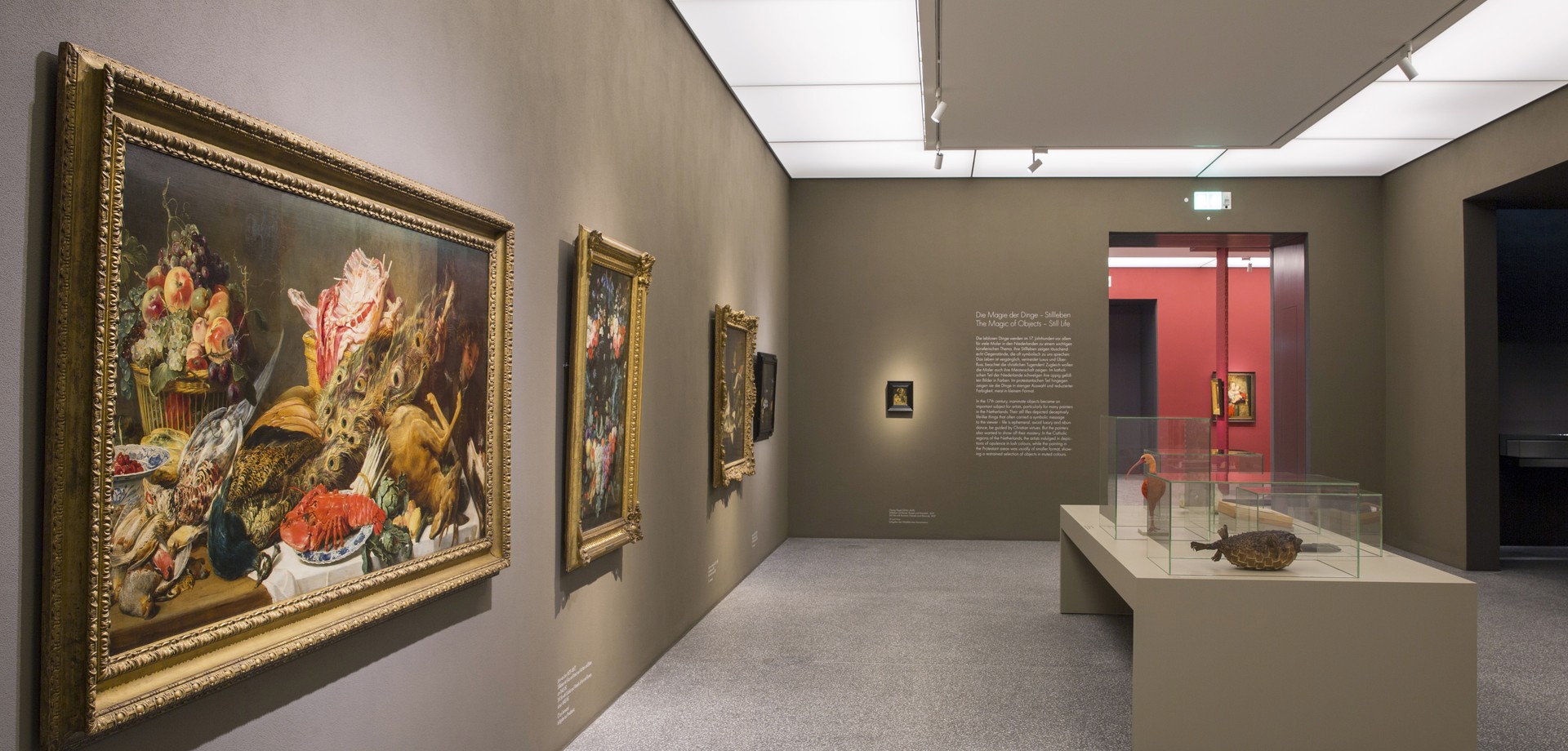 Old Masters
The Old Masters collection illustrates the diversity of output from painters, engravers, sculptors, and art craftsmen active from the 16th to the 19th century in Westphalia and abroad, especially in the Netherlands, illustrating the lively exchanges with this neighbouring region over centuries.
The most outstanding works from the Renaissance are paintings by members of the Münster-based tom Ring family. (The LWL Museum holds the world's largest complex of works by these artists.) The Baroque period is represented by sculptures from the Westphalian Gröninger family. Most of the works in the Old Masters collection are portraits and still lifes.
Moreover, a number of pieces of furniture illustrate the changes in living standards in the Renaissance and the Baroque period. This is particularly evident in a sumptuously inlaid piece of furniture; the Wrangel cabinet. Made in Augsburg, it stands out on an international level for both its virtuoso craftsmanship and humanistic motifs.
A wealth of 18th-century exhibits such as porcelains, silversmiths' works, cut glass vessels, and furniture pieces render the lifestyle of Westphalian well-to-do families of that time. This part of the collection includes portraits of aristocrats and other wealthy people from the turn of the 18th to the 19th century that were painted by Johann Christoph Rincklake.
The 19th-century paintings provide an overview of the various styles of the time, from Romanticism to Realism and the beginnings of Impressionism, with a fluid transition to Modern Art in the works by artists such as Max Slevogt, Bernhard Pankok and Ida Gerhardi.
Contact
Dr. Judith Claus, E-Mail: judith.claus(at)lwl.org