Barbarossa
An exhibition in two places
The Legacy of Cappenberg
Cappenberg Castle, 14.9.2022 - 5.2.2023
The art of rule
LWL Museum of Art and Culture, 28.10.2022 - 5.2.2023
On the occasion of the 900th anniversary of the birth of Emperor Frederick I of Hohenstaufen, known as Barbarossa (1122 – 1190), Münster's LWL–Museum für Kunst und Kultur is developing an international exhibition entitled Barbarossa. The art of sovereign rule. The eldest son of the duke of Swabia, Frederick was a major political actor in 12th-century Europe, ruling Germany from 1152 and the Holy Roman Empire from 1155 until his death. The show uses outstanding sources and precious artworks to render the multifaceted personality of »Emperor Redbeard«: as a secular sovereign he endeavoured to maintain peace with his peers; as a pious Christian concerned about the salvation of his soul he was the patron of numerous works of sacral art; and as a combative and sometimes cruel knight he assumed his role as protector of the Church. The goal of the exhibition is to offer to visitors a glimpse of an exciting era from the perspective of the emperor.
Münster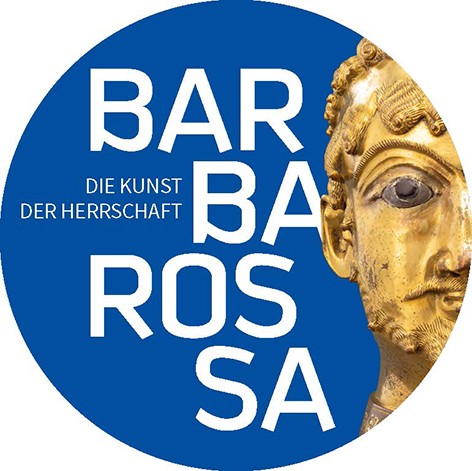 Barbarossa. The Art of Sovereign Rule
28.10.2022 – 5.2.2023
The main exhibits are a valuable head-shaped bronze that for centuries was erroneously thought to be a portrait of Barbarossa, and a gilded hand-washing bowl figuring his baptism by Otto of Cappenberg. Barbarossa's historical ties with Westphalia provide the backdrop for the firstever in-depth examination of traces left by the Hohenstaufen emperor in today's North Rhine-Westphalia. In this context, the exhibition sheds new light on the »art of sovereign rule« in the Middle Ages, and underscores the importance that wide-ranging networks already had in this epoch, with regional protagonists such as the archbishop of Cologne and the abbot of Corvey. Moreover, the show evidences the surprising mobility in medieval society and underscores the lively artistic and cultural exchanges between Orient and Occident at that time. Structured in five chapters, the exhibition features some 150 works of outstanding quality, including manuscripts, reliquaries, and ivory carvings from Paris, London and Copenhagen.
Program
Public guided tours (60 min)
Wednesday 12.15 pm
Wednesday 7 pm (Live on Instagram)
Thursday 4.15 pm
Saturday and Sunday
11:15 am | 2:15 pm | 4:15 pm

for children
Bildschöner Samstag
Saturday 2 pm, for 6- to 10-year olds
Special Events
Junge Nacht »Zocking Barbarossa«
Friday 11.11. 6 pm - midnight (Admission free after 6 pm)

Family Day in Münster
Sunday 27.11.

Langer Freitag zu Hildegard von Bingen
Friday 13.1.23. 6 pm - midnight (Admission free after 6 pm)

Lecture: Hildegard von Bingen und Frederick I. Barbarossa
Dr. Maura Zátonyi (Rüdesheim)
Thursday 19.1. 7.30 pm

Concert: From Bingen to Bagdad
Hildegard von Bingenin Dialogue with Oriental Music
with Maria Jonas & Ars Choralis, Köln und Bassem Hawar und Thomas Friedlaender.
Monday 23.1.2023, 7.30 pm
Cappenberg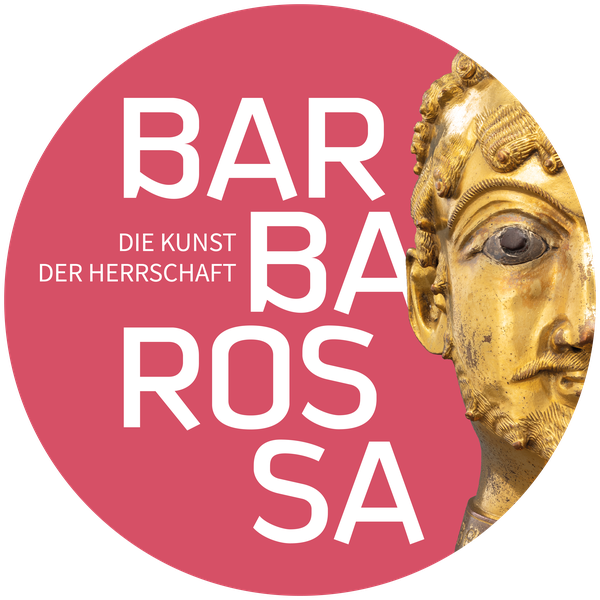 The Legacy of Cappenberg
14.9.2022 — 5.2.2023

The exhibition in Cappenberg's castle and collegiate church recalls an eventful period of  Westphalian history. Developed around a Premonstratensian abbey founded by Gottfried and Otto of Cappenberg, two powerful counts who donated their castle to the religious order in 1122, the town of Cappenberg is closely associated with Emperor Barbarossa. A few years earlier, the two brothers had destroyed the city of Münster, including the thennew cathedral, and were seeking redemption of their sins and the salvation of their souls. Count Gottfried, who was plagued by remorse, donated all of his estates to the Premonstatensian friars despite the opposition of his family, his knights and even the bishop. As regards his brother, Count Otto, he donated all of his estates in Swabia to Frederick of Hohenstaufen, Barbarossa's father, in exchange for a Byzantine reliquary cross which has not been preserved and is only known from a baroque painting. Subsequently, Otto of Cappenberg became godfather to the new-born Friedrich Barbarossa.
Two famous artworks, the »Cappenberg head« and the Emperor's baptismal bowl, are the main
exhibits presented here. They form an outstanding ensemble called »The legacy of Cappenberg«,
and were donated to the abbey after 1156, as Count Otto was provost of the Premonstratensian estate. The exhibition sheds a critical light on the Hohenstaufen emperor. The Death of  Barbarossa, a painting created in 1832 by Julius Schnorr von Carolsfeld, underscores his role as a key figure of the German national identity in the 19th century. The video flags (Johanna Reich, 2011) and various poems from the 19th and 20th centuries serve a similar purpose. An animated film by LWL–Medienzentrum für Westfalen, in the style of a graphic novel, complements the exhibition.
Programm
Public guided tours (60 min.)
Sunday 2 pm

Workshops for Children
»Bildschöner Sonntag«
Sunday 11.15 am
for 6- to 10-year olds

Events
11th Cappenberg Medieval Lecture of the Rotary Club Selm - Emperor Barbarossa
Prof. Dr. Nikolas Jaspert: Crusades between faith, myth and the present Thursday, 29.11. 7 pm , St. Johannes Collegiate Church.
Further information about the lecture
www.der-pate-des-kaisers.de

Family Festival with Medieval Market
Saturday and Sunday, 22. und 23.10
Curator "The Legacy of Cappenberg"
Flora Tesch
Scientific volunteer

Tel: +49 251 5907-175